ALFORON
WILL BE CLOSED FOR THE
"THANKSGIVING HOLIDAY"
FROM MONDAY NOV 21st THROUGH THURSDAY NOV 24
WE WILL RE-OPEN
FRIDAY NOV 25TH 12 NOON
HAPPY THANKSGIVING TO ALL
ALFORON Regular Hours  :
Wednesday through Saturday
12:00 PM  to  8 PM,
Sunday
12:00 PM to 7 PM,
Closed on Mondays and Tuesdays.
We will take care of all your Catering needs.
Amazing Catering Platters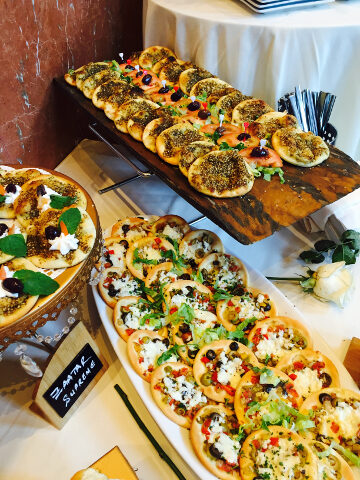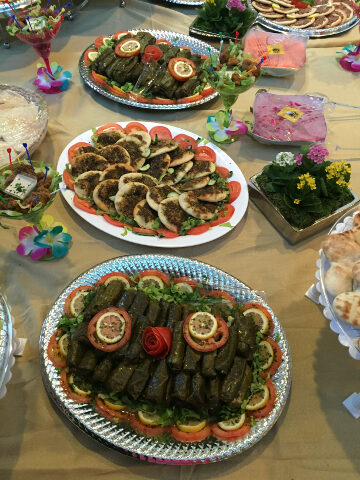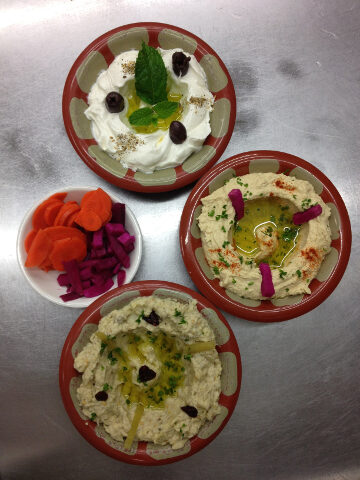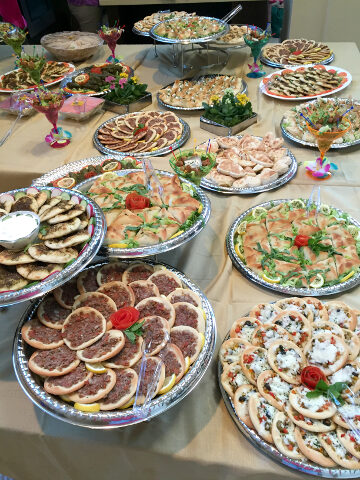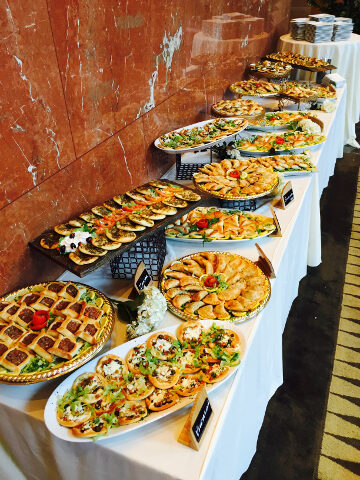 ALFORON FLATBREADS / MANA'EESH
A Lebanese Mediterranean Cuisine without sacrificing the original flavors, spices and authenticity of our heritage in food preparations.
Food preparation in the twenty first Century has become extremely dependent on off site manufacturing & mass productions Facilities by big Corporations in order to facilitate the services of kitchen personnel and cooks. That is why small Family Restaurants with their Delicious recipes have been growing in recent years.
ALFORON makes everything In-house from original ingredients, Family Recipes handed down from generations
We take pride in our Lebanese Mediterranean rich food preparations, with the promise to keep our kitchen free of preservatives and commercial additives in every way. It is and will remain an extension of everyone of us, and how we prepare meals in our own homes for our own kids & families.
Amazing VEGAN & VEGETARIAN Dishes
San Diego Lebanese Mediterranean Middle Eastern Arabic Food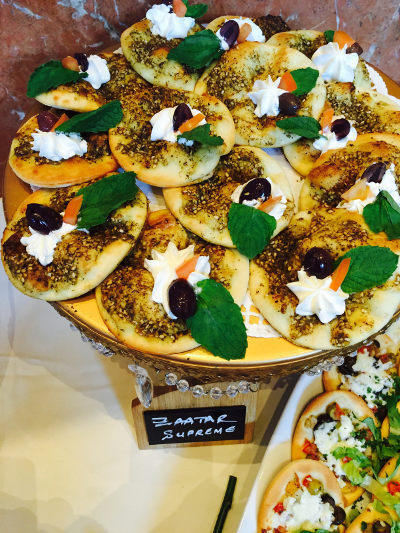 Authentic Flat Breads
&
Old Country Comfort Food
San Diego's first of its kind, "ALFORON" Brings you freshly made Flat Breads prepared from the finest unbleached Flour with no artificial additives. Our Dough is vegan with no Animal products, Baked daily in our State of the Art Oven with carefully hand picked Local and Imported High Quality Ingredients…
 America's truly original Fusion Lebanese kitchen
Listed # 25 on Yelp's Top 100 US Restaurant
"ALFORON" promises to take you back on a Journey to our Old Country of Lebanon in a beautiful setting, a friendly smile and our family's warm Welcome, top it all with our Great Value Menu.
The most authebtic, delicious Lebanese food in the States.
The staff are great and freindly.
If you go there once, you will come back for sure
Definitely one of the gems of San Diego,
The Food,
Service and ambiance are all top-notch..
Best Mediterranean food in San Diego. The place has a nice vibe to it.
The owner and staff are so friendly.
The food is SO GOOD and authentic...
Food and Service was so good we came back 2 nights in a row. So yummy.
I lives in the Middle East and the food is extremely authentic- in the right way.
Delicious every single bite! Vegan options and vegetarian options clearly marked on the menu for everyone to enjoy...
Great service with a fun & friendly staff
I'll be back soon
Best customer service ever. This family owned business treat you like a very special person.
This is the best customer service I ever seen.
I highly recommend.
after two years in san Diego, this is the only place we know we can confidently take any visitor.
Yes, the house dessert is Phenomenal....
I'm so happy to find this place and have food there, my dinner was fantastic.
First of all the Chief comes and seat you, take your order and check up on you constantly,
He is very friendly. food are amazing The Chicken Kabab is super delicious...
Ok, who has been keeping this place from me?The "World famous " falafels are loaded with flavor and made to order.
But the Kibbie is to die for...
Alforon serves the most authentic Middle Eastern meals I've had in the United States.
The only other restaurant that rivals it is in New Jersey.
What makes it better is the hospitality that Samia (mother hen) provides...
I don't really think that my Five-Star will matter to this high volume of fice star reviews but its a great place,
everything about this place is nice the server is my favorite.
Wonderful service and the best Middle Eastern food in California.
Very friendly staff
Excellent food Service & atmosphere
I am always critical of U.S eateries and their puzzling customs... the usual peeves notwithstanding, ALFORON is my kind of place. No fancy bat view, no obsequious service, no silly tablet to take your order, this is about what matters: good food in a genuinely welcoming atmosphere.
it has the feel of an Auberge, where weary voyagers would sit at the same table and share a meal...
do not worry, you get your own table and the menu is varied:
I was jus day dreaming.
Best and I repeat Best restaurant in all the USA !!
Thank you for your Hot and sweet restaurant the food is incredibly good
This is the best Lebanese Food in San Diego.
You must Try the Humous. We had the Shawarma and yellow rice and chicken and Lamb and Brown rice. AMAZING !!
Great food, and excellent service.
Was given wonderful Suggestions, in which we loved
Great Food, Excellent atmosphere, and even better service! is a must go when in town, and always order the "Love dessert" at the end of your meal
One of the Best restaurants ever
Best Value in San Diego, arguably best Lebanese in the City regardless of price.
The Flat breads - my God - are the best
First time eating at a Lebanese restaurant, very cleanand nice placeto eat.food portions were very large and the food was authentic.
"ALFORON"
WILL BE CLOSED FOR THE
CHRISTMAS
&
NEW YEAR'S
HOLIDAYS
FROM
SATURDAY DEC 24TH
THROUGH
TUESDAY JAN 3RD 2023
WE WILL RESUME OPERATION 12 NOON
WEDNESDAY JAN. 4TH 2023
WE WISH ALL OF OUR PATRONS
A SAFE HOLIDAY SEASON
&
A WONDERFUL NEW YEAR IN 2023